Happy Holidays! Tree sales now closed for 2015.  Check back Nov 1st 2016 to place your order.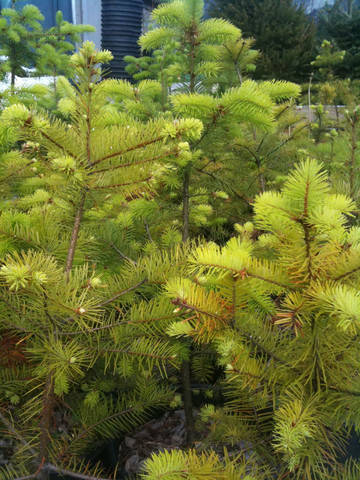 That time of year approaches as we get ready for Christmas 2015. Over the past five years, CarbonSync™ has developed the world's greenest Christmas trees.
Carbon makes up half of the dry weight of wood. A typical six year old 6′ cut Christmas tree weighs 4.5 kg and stores over 2.2 kg of carbon. Mulching the tree after Christmas improves soil development. Converting the wood to biochar preserves the carbon while improving the soil. We mulch, make biochar, and make productive soil for gardens from Christmas tree waste.
CarbonSync™ is the expert in green Christmas trees. We have delivered hundreds of live and cut trees in Greater Vancouver and the Sea to Sky corridor. Check out the options available in our shop:
For the most environmentally friendly and affordable Christmas tree, grow your own in a pot. Bring it inside every Christmas, and reuse it until the tree grows too big and needs planting. After planting the old tree, start again. CarbonSync™ provides live potted trees.
Another environmentally friendlyoption is to hike and cut your own tree. Get a permit to do it yourself. Convert the tree to  mulch or biochar and supplement the carbon in your garden.
Let CarbonSync™  deliver your tree. Worth the cost! We are the experts at delivering your tree and installing it. A certified arborist selects your tree. It's cut that day, and delivered to your living room. Our professional staff deliver and pick up each tree. All prices include delivery and collection. Cut trees are mulched or processed into biochar, the most environmentally friendly option.  ORDER YOUR TREE  AT TREES@CARBONSYNC.CA

 TREE SALES FOR 2015 NOW CLOSED
Everyone loves CarbonSync™!
We are processing the biochar from the 2014 Christmas trees. Please stand by for the results.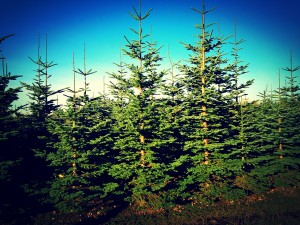 Forest conservation is the simplest way to fight climate change. CarbonSync™ specializes in farming carbon through sustainable forestry. Our products and services naturally reverse global warming. Products include  forest carbon offsets, wood products, biochar, and green Christmas trees. CarbonSync™ certified arborist serve  Vancouver and the Sea-to-Sky Corridor in British Columbia.
Shop for sustainable arboriculture
To buy your CarbonSync™ forestry services, carbon offsets, and Christmas tree, please visit our online shop:
Caring for our forest environment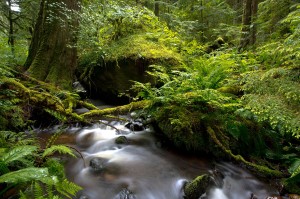 CarbonSync™ cares for the precious resources in our forest environment. We deliver premium quality through our exceptional familiarity with the forests of British Columbia, advanced silviculture practices, and natural resource conservation. Your trees need expert care. CarbonSync™ delivers sustainable arboriculture.
We provide environmentally friendly tree services, including assessments, planting, cultivation, management, carbon accounting, and biochar conversion. We also sell carbon-neutral Christmas trees. New offerings continue to enhance our sustainable productivity.
Contact us today for your free estimate or consultation. The rest of our site contains further information about our services. Please visit our online shop to buy forestry services, carbon offsets, biochar, Christmas trees, and related products.
Interviewed with CBC
The CBC show "Pinched" with Shiral Tobin conducted a special on Christmas trees, interviewing CarbonSync™ CEO Brad Major. Click on the CBC logo to listen to the interview: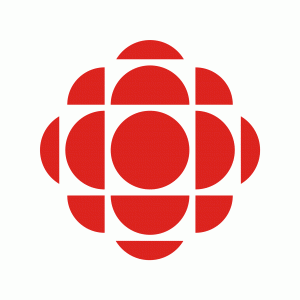 Featured on CTV
Click on the CTV logo to watch the video: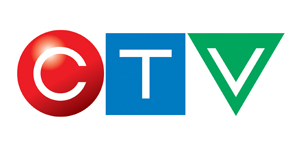 You can get a live Christmas tree and not have to plant it after the holidays. A new drop-off/pick-up live tree delivery service might be the greenest idea yet. -CTV
Referenced by David Suzuki
Even David Suzuki likes CarbonSync™:
Speaking of trees, I'm often asked whether it's better to use real or artificial Christmas trees. A life-cycle assessment study conducted by sustainability research firm Ellipsos inc. found that real trees are better for the environment overall than fake trees. In Vancouver, the CarbonSync™ organization will even rent you a potted tree that they will deliver and pick up after Christmas and plant, with some of the proceeds going to the Burns Bog Conservation Society. -David Suzuki
Reported in the Capilano Courier
The Capilano Courier ran a story on greener trees, prominently featuring CarbonSync™. If you are media please read this story before you call for an interview. It has some great information on the CarbonSync™ story.
Click on the link and then browse to pages 18 and 19.
Highlighted in the Chief
The Chief ran a special story on CarbonSync™:
One look at his mighty hands says a lot about Brad Major's work. His business, CarbonSync, offers year-round tree services, with a special emphasis on environmentally friendly Christmas trees. Major's large hands are matched by his rugby-player build and his outdoorsman's jawline. He applies his strengths to the management side of business as well as tree work operations. -The Chief
Shop for sustainable arboriculture
To buy your CarbonSync™ forestry services, carbon offsets, and Christmas tree, please visit our online shop: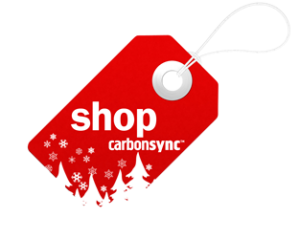 Shop green. Shop CarbonSync™.