CarbonSync™ is the property of Sustainable Urban Forest Services Ltd. We are located in beautiful Squamish, British Columbia.
At CarbonSync™ our goal is to  remove carbon dioxide from our atmosphere with the help from trees and store it in vibrant healthy soil.
Meet our team
Chief Executive Officer
Brad Major leads the CarbonSync™ team. Major holds a Bachelor of Science degree in Natural Resource Conservation from the University of British Columbia (UBC) Faculty of Forestry. With over ten years of experience in the urban tree care industry, CarbonSync™ benefits from seasoned leadership.
Follow Carbonsync™ on Instagram
htt//instagram.com/carbonsync/
Our story
CarbonSync™ started in 2007 on a forested property in North Delta, British Columbia, with the quest to grow the greenest Christmas tree. The property was nicknamed the "Major Compound" as it consisted of a 3 acre urban forest oasis. 50% of the habitat had been degraded due to poor water main infrastructure. The site is located on the banks of the Fraser River. The natural productivity of the site and its ability to grow native trees fast led to CarbonSync™.
Unfortunately, a new highway called the South Fraser perimeter road was planned to go through the property. CarbonSync™ was forced to moved, the family property expropriated. All the trees that we planted in our first carbon credit producing project were paved over.
As the times change, we adapt. Today, we still ask ourselves how we can grow the greenest tree. We are working to conserve more forests, create and sell more carbon credits, and clean more air.
Video
For more information about CarbonSync™, please see the following videos.
The South Fraser Perimeter Road
Our Products
CarbonSync™ produces the following goods and services. We always look for better ways to satisfy you!
Goods
CarbonSync™ goods include:
Trees
Lumber
Firewood
Wood products

Bedroom furniture
Computer furniture
Dining room furniture
Living room furniture
Outdoor furniture
Patio furniture
Office Furniture
Structural wood beams and wood posts
Services
CarbonSync™ services include:
Arborist services

Tree falling
Tree pruning
Tree removal
Tree chipping
Tree planting
Tree climbing
Stump grinding
Mulching
Organic matter composting
Logging
Lumber production and processing
Tree nurseries
Tree renting
Firewood processing
Biofuel processing

Forest Conservation

Habitat consulting and restoration

Carbon sequestration

Carbon neutral consulting
Organic carbon accounting
Carbon footprint accounting
Sequestering carbon
Sales of carbon credits

Consulting on all of the above
Shop for sustainable arboriculture
To buy your CarbonSync™ forestry services, carbon offsets, and Christmas tree, please visit our online shop: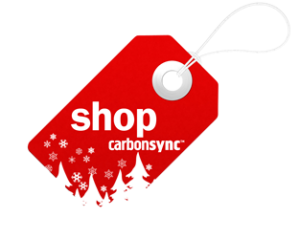 Shop green. Shop CarbonSync™.