Carbonsync® brokers carbon credits between land owners and the voluntary carbon market.
At CarbonSync®  we  capture carbon dioxide from air  and store it in healthy forest ecosystems.
CarbonSync®  brand is the property of Sustainable Urban Forest Services Ltd. We are located in beautiful Squamish, British Columbia. 
Our story
CarbonSync®  was started in 2007 by Brad Major, on a forested property in North Delta, British Columbia. The property was nicknamed the "Major Compound" as it consisted of a 3 acre urban forest oasis. The habitat had been degraded due to poor water main infrastructure but the forest was regenerating itself. The forest was  beautiful! The site was located on the banks of the Fraser River. 
Unfortunately, a new highway called the South Fraser perimeter road was planned to go through the property. CarbonSync®  was born by the realization of the the value of the forest. Carbon Credits! Our family was forced to moved, the property expropriated. All the trees that we planted in our first carbon credit project were paved over.
As the times change, we adapt.  We are working to conserve more forests, create and sell more carbon credits, and clean more air. 
Video
For more information about CarbonSync® , please see the following videos.
The South Fraser Perimeter Road
Our Products
CarbonSync®  produces the following goods and services. We always look for better ways to satisfy you!
Goods
CarbonSync®  goods include:
Trees
Lumber
Firewood
Wood products

Bedroom furniture
Computer furniture
Dining room furniture
Living room furniture
Outdoor furniture
Patio furniture
Office Furniture
Structural wood beams and wood posts
Services
CarbonSync®  services include:
Arborist services

Tree falling
Tree pruning
Tree removal
Tree chipping
Tree planting
Tree climbing
Stump grinding
Mulching
Organic matter composting
Logging
Lumber production and processing
Tree nurseries
Tree renting
Firewood processing
Biofuel processing

Forest Conservation

Habitat consulting and restoration

Carbon sequestration

Carbon neutral consulting
Organic carbon accounting
Carbon footprint accounting
Sequestering carbon
Sales of carbon credits

Consulting on all of the above
Shop for sustainable arboriculture
To buy yourforestry services, carbon offsets, and Christmas tree, please visit our online shop: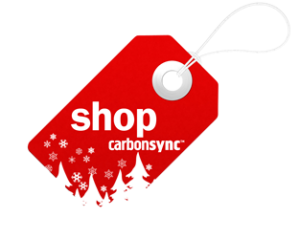 Shop green. Shop CarbonSync™.